Book your camping experience now
Shop and reception: Check the doors of the shop and reception for opening hours.
– Freshly baked goods for the next day MUST be ordered at the shop.
– The pool is open: from the start of June to the start of September.
– All activities are free – except for minigolf. If you don't have your own
equipment for table tennis or beach volley, it can be rented
at the reception.
– Ball games must take place on the sports field.
– Free fishing within the camp's area for overnight guests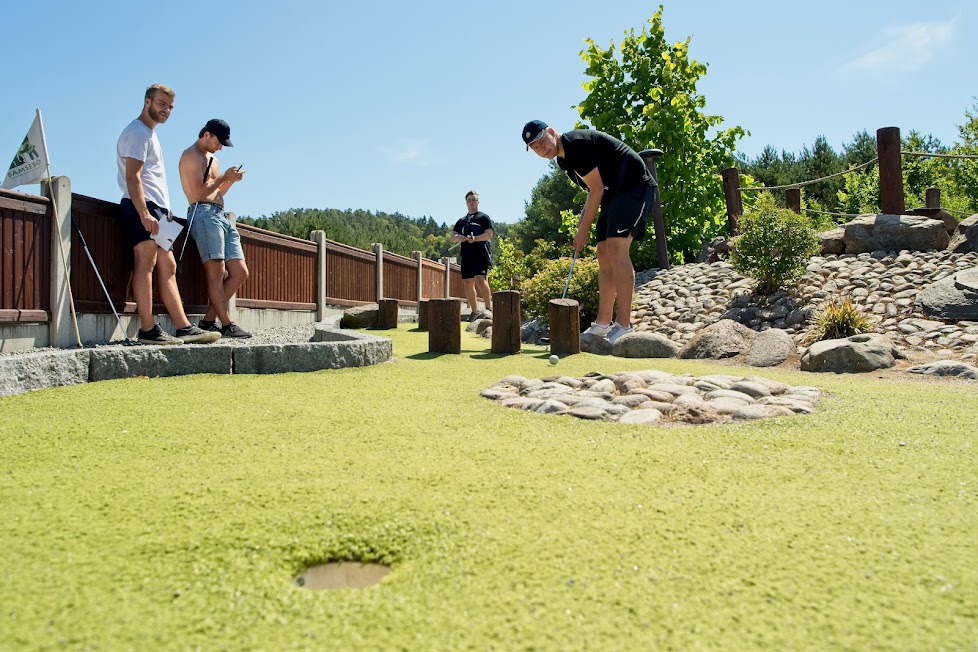 Book your camping experience now
Shop and reception: See opening hours on the doors of the shop and reception.
Freshly baked goods must be ordered a day in advance at the shop.
Pool opening hours: From the start of June until the start of September.
All activities are free - except for minigolf. If you do not own equipment for table tennis or beach volley, it can be rented from the reception.
Ball games must be played on the sports field.
Fishing within the area of the camp is free, if you are staying overnight.
Keep a distance of at least 3 meters between tents/caravans.
The campsite's speed limit is 10 kph.
Driving on the campsite is prohibited between 22.00 - 07.00.
Noise restrictions are in effect between 23.00 - 07.00
Open fires are only allowed at the firepit.
Disposable grills are not allowed. Please use the designated grills.
Ashes from your own grill must be disposed of in the ash bin by the waste area.
Outside visitors must report their presence at the reception
Dogs must be on a leash and walked outside of the camp. Dog poop bags can be acquired on the camp.
Do not litter - (Not even cigarette butts) - There are trash cans, bins and ashtrays for these purposes.
cigaretskod ) – der er skraldespande, containere samt
askebægere til dette formål.